As a small team, we work together very closely and we're often working on multiple projects concurrently, so we don't necessarily have the time to verbally fill in context for each client interaction.
Private, internal notes on customer conversations provide background information that is especially helpful to see sequentially within emails so that I can intervene at any moment. This feature allows us to trade off customer conversations without breaking the flow of the discussion.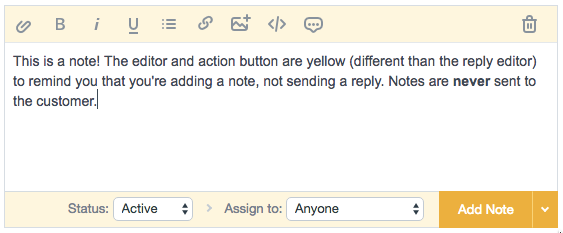 Notes have been especially essential because our support staff and clients interact not just through email, but over the phone and chat. This means that while one of our support staff might have just received an email from a client, I might have just spoken to that client over the phone, and I can jump into the conversation with my Notes before support staff sends out an email without context.
This is where Traffic Cop comes in handy as well. :) Overall, with time-sensitive issues such as lockouts and rescheduling, we really love how Notes help us stay on top of what's going on in each individual client's thread.
How Notes work
Notes are an internal method of messaging that are not visible to customers. While ideal especially for remote teams, they are likewise useful for on-site organizations. Notes allow us to tag teammates into conversations, add context, and keep all communication in one place.
How to use Notes
To create a note, click on the
icon in the editor. From there you can @mention teammates, share relevant contextual information, or even set a reminder for yourself.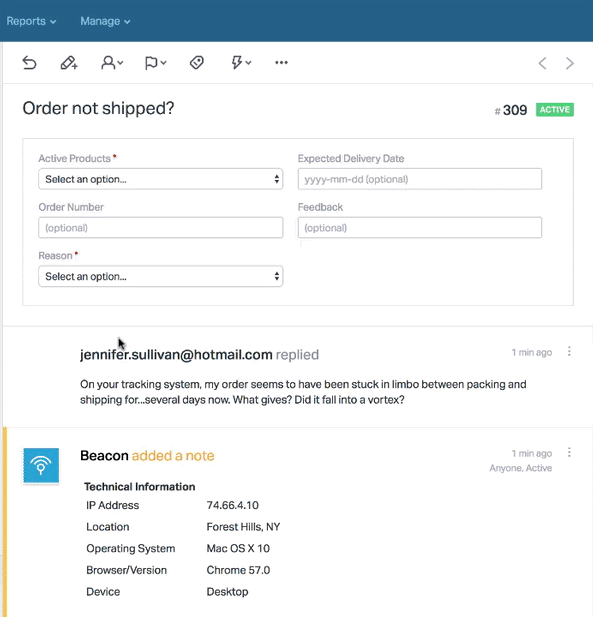 If you want to dive deeper into using Help Scout to communicate with customers, check out this resource.
Download Your Free Guide
From your initial search to final purchase and setup, this (unbiased) resource will help make choosing any help desk easier.