Release Notes is our monthly update that highlights recent product improvements we've made so you can easily stay up to date on what's new.
What's new
Drag and drop attachments in Beacon
Let the GIF sharing begin! Sending attachments through Beacon's contact form and chat is now only a drag and drop away.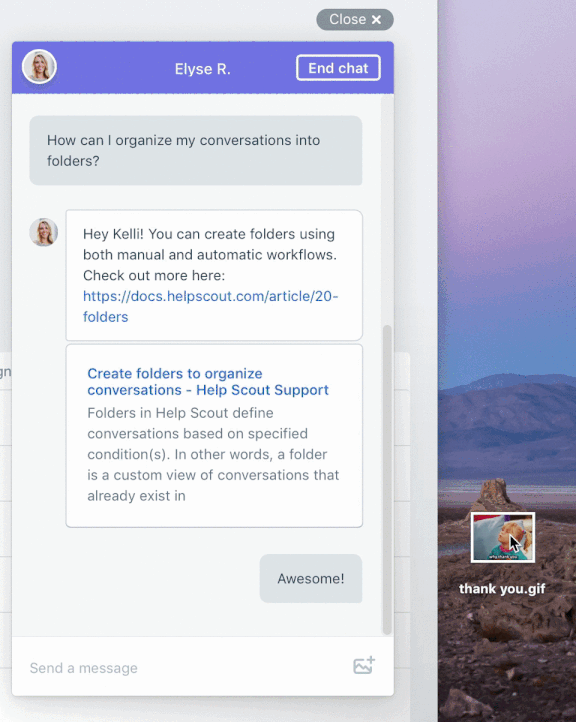 🤩 Emoji support for Beacon identify fields 🦄
We noticed some customers were getting creative with their customer data, adding emojis to Beacon identify fields. We added support for them so your emojis will now be displayed correctly in the Beacon sidebar. 😎
Sending session-specific data
There's a new method on Beacon's JavaScript API block! Introducing the session-data method, which can be used to add session-specific information to a new chat or conversation. Unlike the identify method, session data is not synced with the customer profile and won't be remembered across page refreshes.
The 'To' field is zippy once again
For a while, it was taking far too long for search to find customers in the "To" field when starting a new conversation. We heard you and felt this pain ourselves, so we're excited to say that most results are now delivered in one second or less.

New, faster Zapier triggers
We've revamped our Conversation Created trigger behind the scenes so that it will fire instantly when a conversation is created. Better yet, you can now filter by tags and custom fields in addition to mailbox and assignee. We've also added a brand new Tags Updated trigger, which will fire every time tags are updated on a conversation.
PHP SDK now using Mailbox API 2.0
The branch for Mailbox API 2.0 within our PHP SDK is now the new master branch. While Mailbox API 1.0 will be retired on June 6, you can track changes to the legacy SDK until that date through the v1branch.
Customer Team Roundup 💪✨
In support, little things can make a big difference — even seemingly small changes can save your whole team some precious time. In this section, we highlight the maybe-overlooked (but very powerful!) changes that are making our own customer champions cheer.
Up this month: Paola, writing in from Toronto!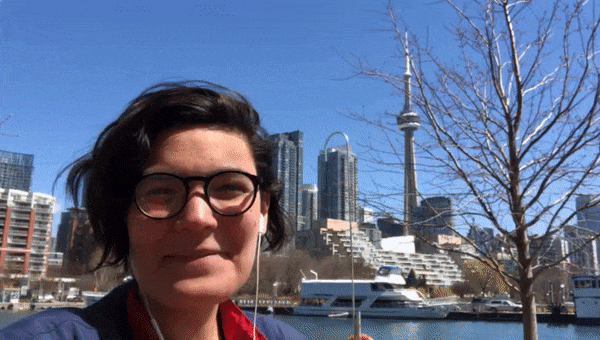 As we spend significant time in Help Scout, you may occasionally wonder, "Is there an easier way to do X, Y, or Z?" — and there may be! Check out this gem that we continuously update with wonderful productivity hacks: Help Scout Hack Packs.
On that productivity note, reporting has been top of mind for us, with the recent release of channel-based reporting. If it's also been on your mind, you may be looking to dig a little more or revamp how your metrics come together … well, good news! We've picked the brains of some top-notch support leaders to have a sense of what's most meaningful to their teams, and it's worth the read: A Complete Guide to Customer Service Metrics and Reports.
Also, the sky is the limit when exporting your reporting data to Excel, or using our Mailbox API to create your own dashboard.