Release Notes is our bimonthly update that highlights recent product improvements we've made so you can easily stay up to date on what's new.
We'd be remiss to dive straight into what's new in Help Scout without acknowledging the COVID-19 situation affecting many of our friends, family, and colleagues across the world.
While we aren't qualified to speak on the human tragedy playing out, as a fully remote company since our founding, we're in a special position to share what we've learned as millions of people tackle remote work for the first time. We've put together a few resources based on our experiences to hopefully help your team during this time.
Live Q&A – Last Friday, we did a live Q&A talking about taking your team remote and how to make the best of it during this time. We'll be doing these events weekly for the foreseeable future, with Becca Van Nederynen, Amy Panza, and Julie Menge joining Agnes this Friday to talk about parenting during COVID-19. You can sign up here.
Working Remotely - This resource is a compilation of all our best learnings from being a remote-first company through the years. It's for everyone: leaders, non-leaders, and "our people:" customer service professionals.
Crisis Communication Tips for Customer Service Teams - We've put together some crisis communication tips to help your team deliver the best service possible without burning out or lowering standards.
Customer assistance
We've created programs to offer relief to customers most impacted by the crisis, specifically those in travel or hospitality industries, or those who use Help Scout to assist frontline healthcare personnel. If you are a customer and the above applies, please let us know.
For our customers wondering how Help Scout is operating during this time, working remotely allows us to prioritize the health and safety of our team while continuing service. Our customers team is fully operational and here to help everyday and we are confident in the stability of the data centers that host Help Scout's infrastructure in the cloud.
We're grateful to be in this position. More importantly, we hope you are staying safe and healthy and taking care of each other during this crisis.
✨ What's New 🚀
New in Beacon!
Beacon is your company's all-in-one customer companion. It can suggest relevant help content, offer live chat, and give customers instant access to their support history — all without leaving your site. Learn more about Beacon
here
.
Now, onto what's new in Help Scout! Since the beginning of the year, the team has shipped 238 bug fixes and improvements.
Beacon, your customers companion on your website or app, has been the focus of many of these.
Chat Ratings
Keep a pulse on customer satisfaction with our new Chat Ratings feature.
Knowing what your customers think of the service they're getting is a key measure for delighting them time after time. That's why we've added happiness ratings to web chat conversations.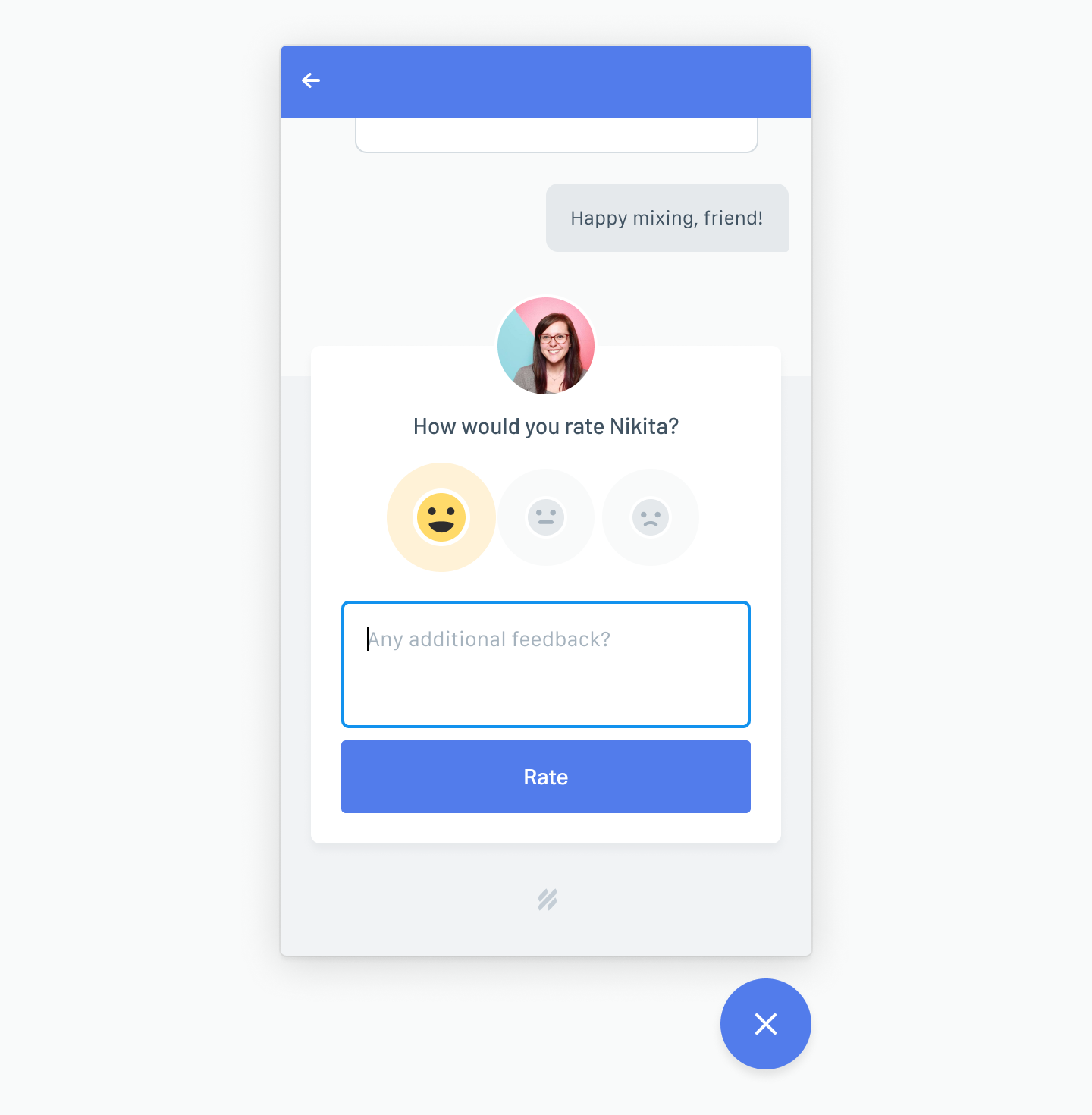 Help Scout's new Chat Ratings feature enables you to gather real-time feedback from visitors and customers on their chat conversations with your team — and measure it all in the Happiness Reports specifically for chat. You can also dig into each of your team member's performance and specific conversations where you'd like.
Note: This is currently web-only, but we're working on making it also available for mobile!
Learn how to use Chat Ratings here. We'll be rolling out Chat Ratings to groups of customers, so if you don't see it in your account right away, hang tight and it will arrive soon!
New Beacon callback events for web
We've added four new supported web callback events to the Beacon Javascript API. These notify you of more actions taken with Beacon.
article-viewed → triggered when a Docs Article is opened in Beacon
chat-started → triggered when a Chat is started via Beacon
email-sent → triggered when a message is sent via Beacon
search → triggered when a Docs search is performed via Beacon
Get the details in our developer docs.
Beacon performance improvements
From the beginning, Beacon was built to be light and fast, to help your customers without slowing down your site or app experience. We've always taken this seriously as it directly impacts your customers experience.
This month the team reduced the Beacon embed size by 40%, which will help keep your customer's experience fast and smooth while getting the benefits of docs search, chat, or emailing your team through Beacon.
A few more Beacon upgrades
Emojis! Customers can now send emojis when emailing or chatting with your team.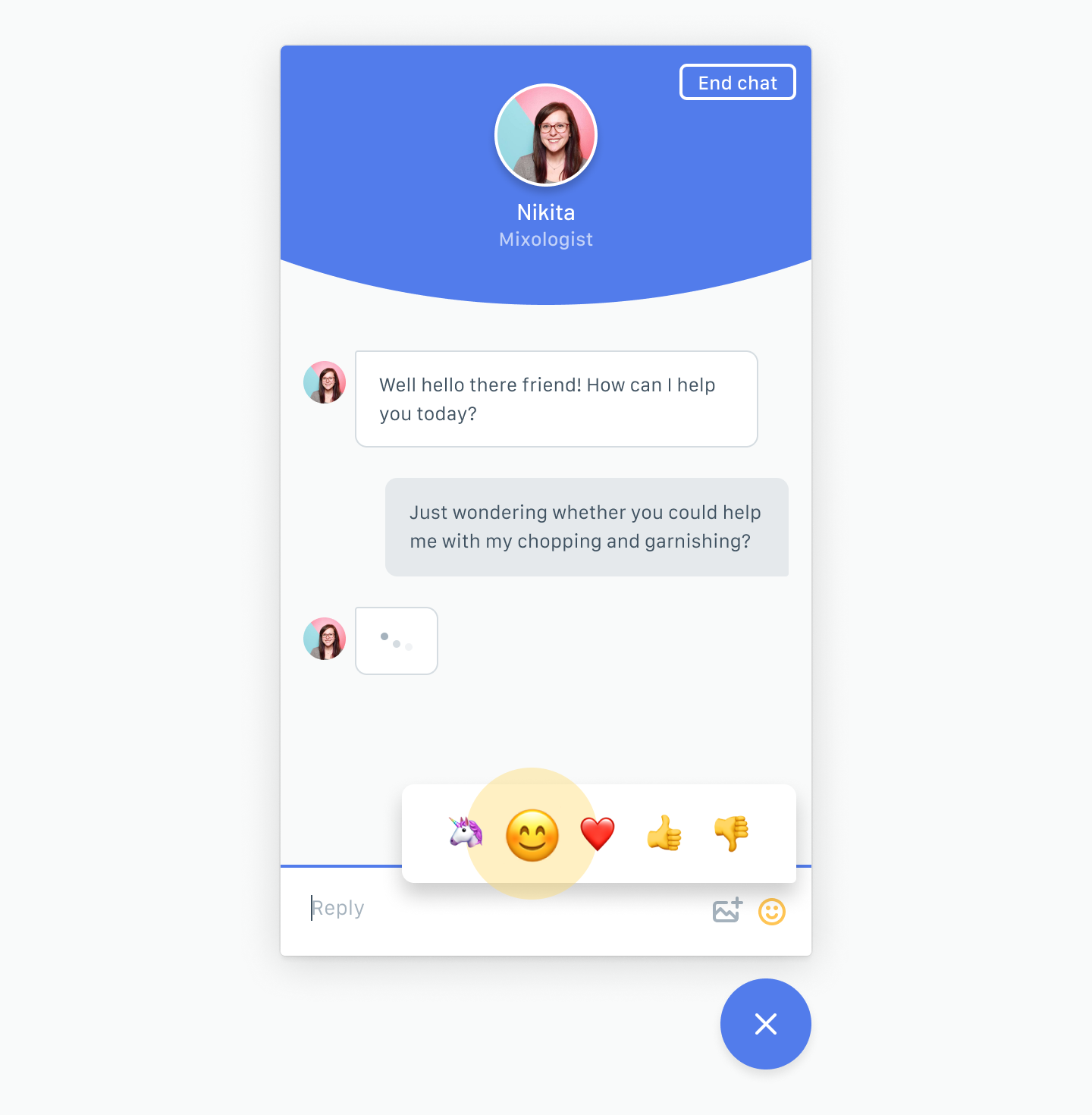 You can now rename Beacon's HelpBot to whatever you'd like for a more customized experience.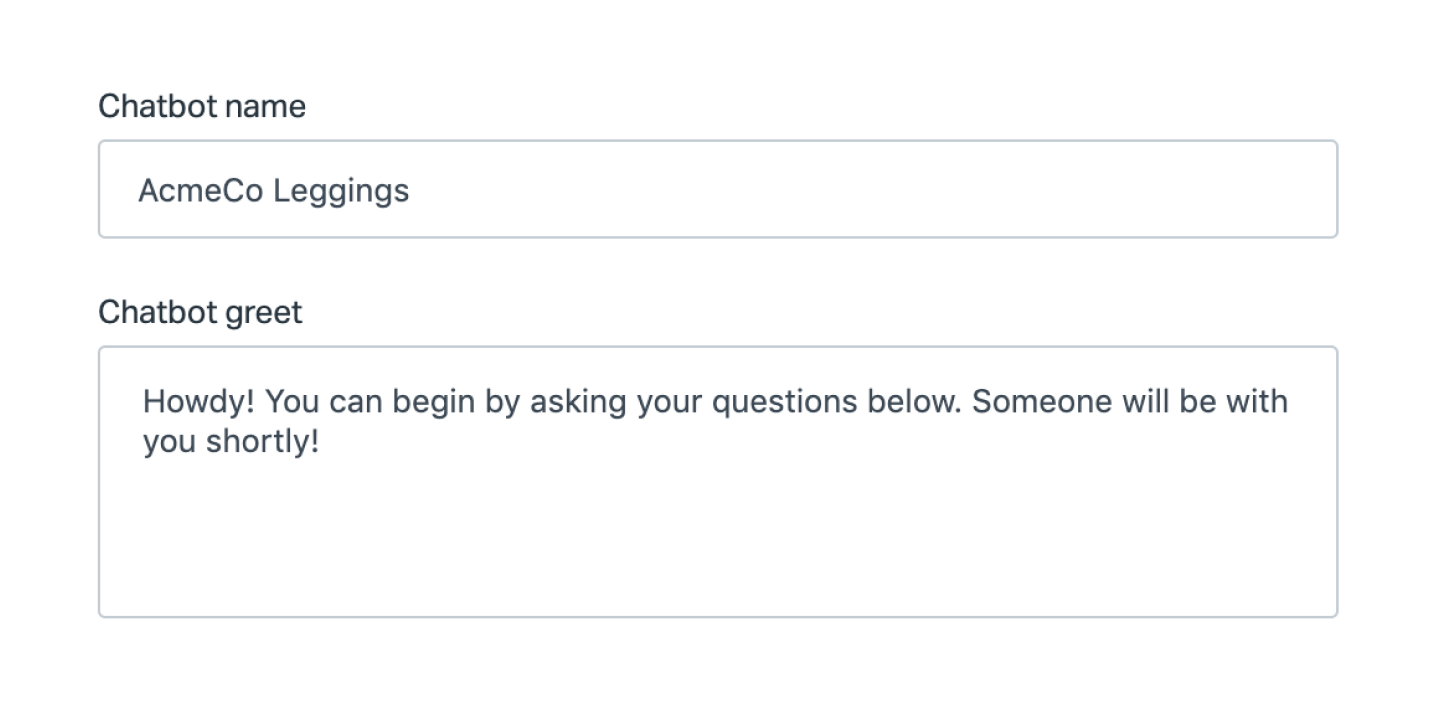 Find exactly what you need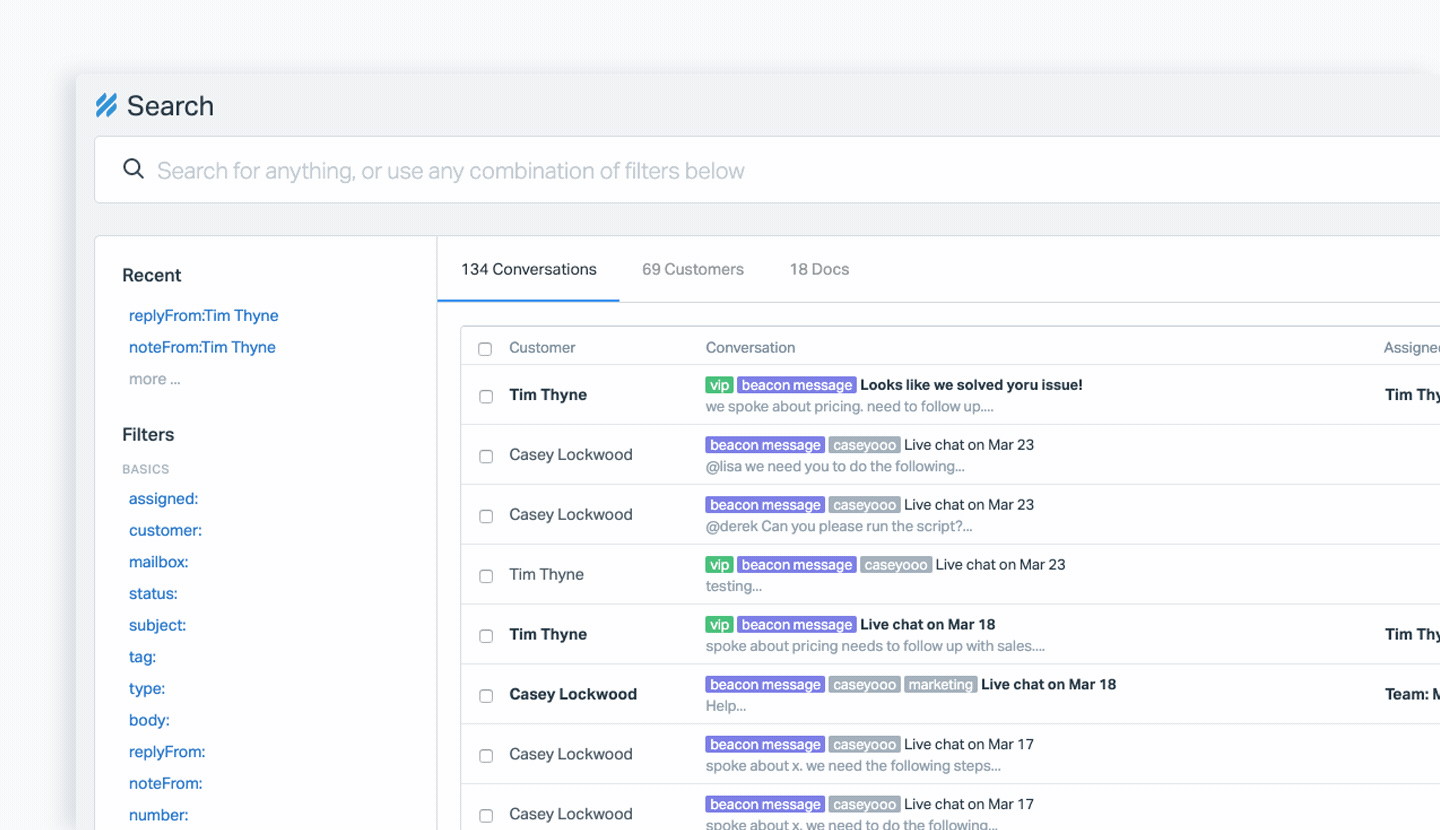 Searching Help Scout is one of the easiest ways to quickly find specific conversations, customers, or Docs articles based on all sorts of criteria. We've added two new ways to filter searches to find the exact information you need faster:
replyFrom - Find a specific User Reply in your conversation history.
noteFrom - Find a note from a particular teammate.
These join more than a dozen built-in search filters to customize how you search in Help Scout!
New in mobile
Often we find customers need to give an FYI or include someone not currently involved in a conversation in Help Scout. Forwarding conversations does the trick; it's now available in our Android and iOS apps.
We've also added chat support to our Beacon mobile SDK for Android! Serve customers wherever they need it by giving them the option of chatting with your team live through your mobile app.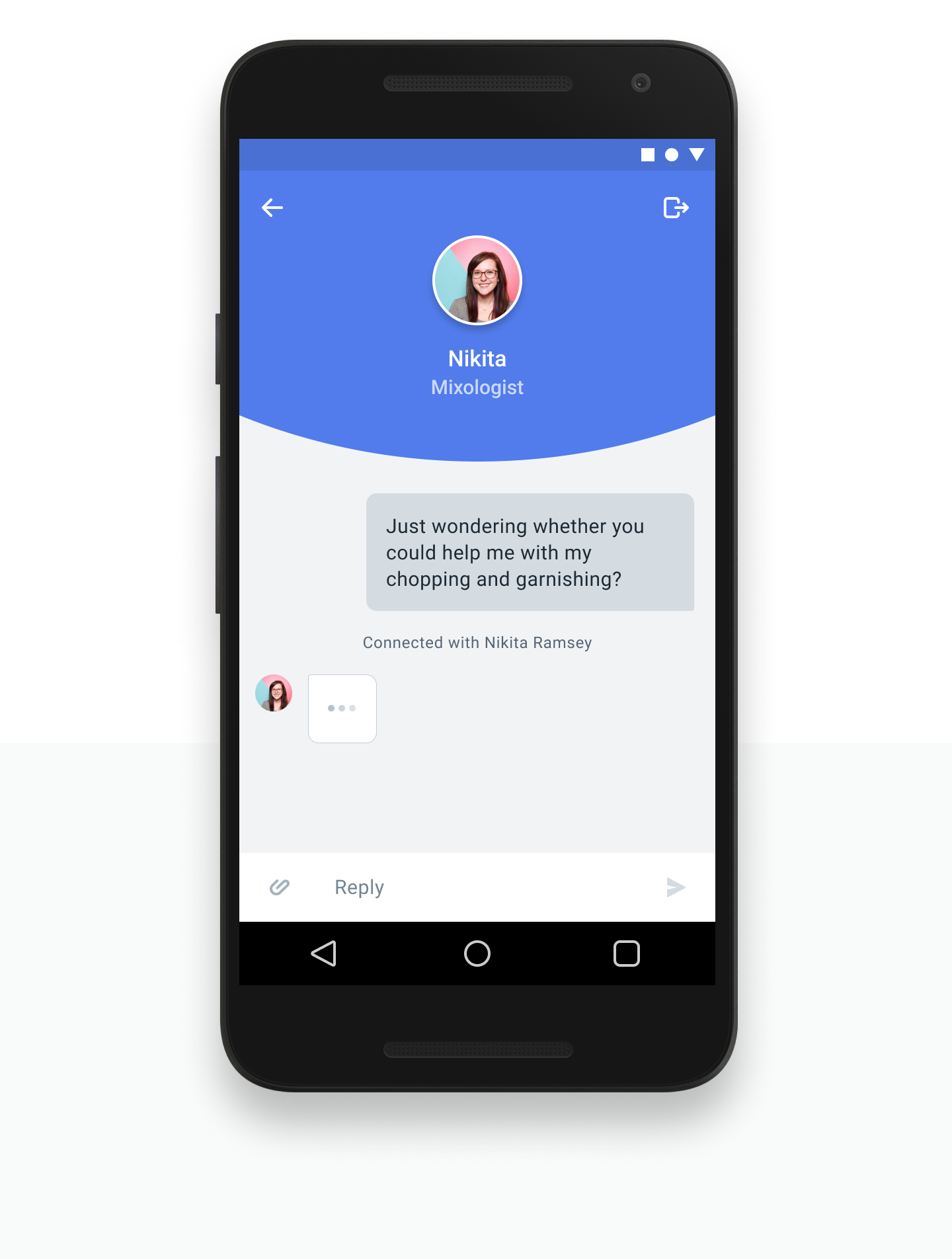 Easier changes to customer profiles with PATCH endpoint
We've made it easier to change customer profiles when syncing from a third party or external source using our Mailbox API. The upgraded PATCH customer endpoint lets you update individual profile fields such as email address or phone number, in a single API call.
See the details on this change and more in our Mailbox API changelog.
Looking ahead
238 improvements have already been made this year with much more to come. We'll be starting live webinars to share what's new in Help Scout for each release moving forward; sign up to our email list for updates.
Customer team roundup 💪 ✨
In support, little things can make a big difference — even seemingly small changes can save your whole team some precious time. In this section, we highlight the maybe-overlooked (but very powerful!) changes that are making our own customer champions cheer.
Up this month: David!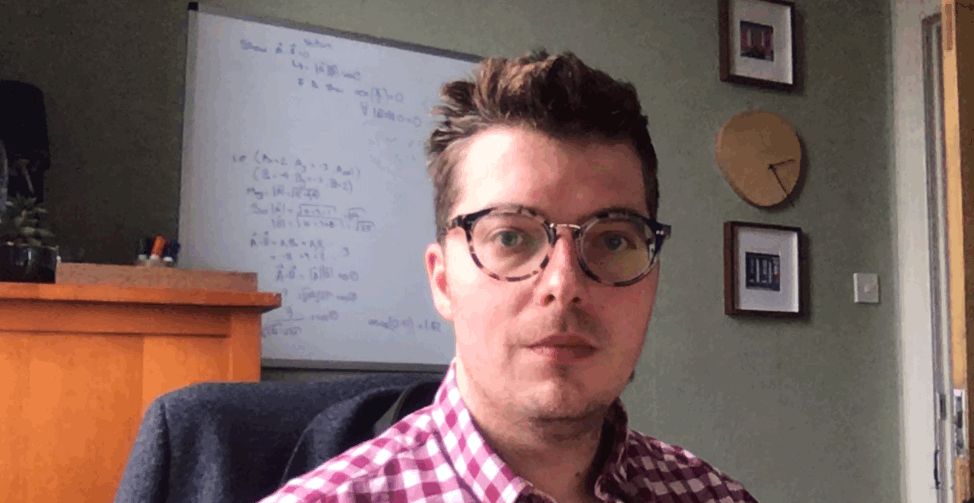 In light of recent events, I'd like to share a Help Scout philosophy to help in the next few months: Fika!
Fika is a small coffee break, over Zoom, to just chat and get to know your colleagues, but I've found it really helpful to bring it into my personal life during isolation. Last night, I fired up a game of Jackbox, shared the screen and audio, and had a really merry time connecting with friends — would highly recommend it!
Stuck for ideas on what to do over a video call? Why not:
Stream a movie and discuss.
Play some fun, social games like Werewolf
Treat your friends to a cooking show — points for the best Julia Child impression.
Start a book club.
Remember to stay safe and look after your mental health and wellbeing!
Before you go
Upcoming events
Getting started with Help Scout
Are you new to Help Scout or considering moving your customer communications out of Gmail or Outlook? Choose either a full 60-minute tour of the app or a 20-minute "quick start," and get all your questions answered with one of our resident customer champions.
Join 251,101 readers who are obsessed with delivering great customer service.
Alex Eaton
When he isn't running in the mountains, Alex is helping run product launches at Help Scout, where we make excellent customer service achievable for companies of all sizes.