Release Notes is our regular update that highlights the recent product improvements we've made so you can easily stay up to date on what's new.
Do you smell that? Introducing the world's first scratch and sniff webpage! Just kidding. But seriously, our Engineering team has been cooking up something magical, and it's nearly ready for consumption.
In addition to some sweet, sweet behind-the-scenes Beacon development, we're serving up a few other tasty little morsels for you.
What's New 🚀
Launching Mailbox API 2.0
It's here. The Mailbox moment of the year. The beta label is officially off, and Help Scout's Mailbox API 2.0 is now available! In fact, it's already powering our Zapier and Trello integrations.
We've written up a whole Doc about the main differences between V1 and V2 that you can peruse at your own leisure. In the meantime, these are some highlights: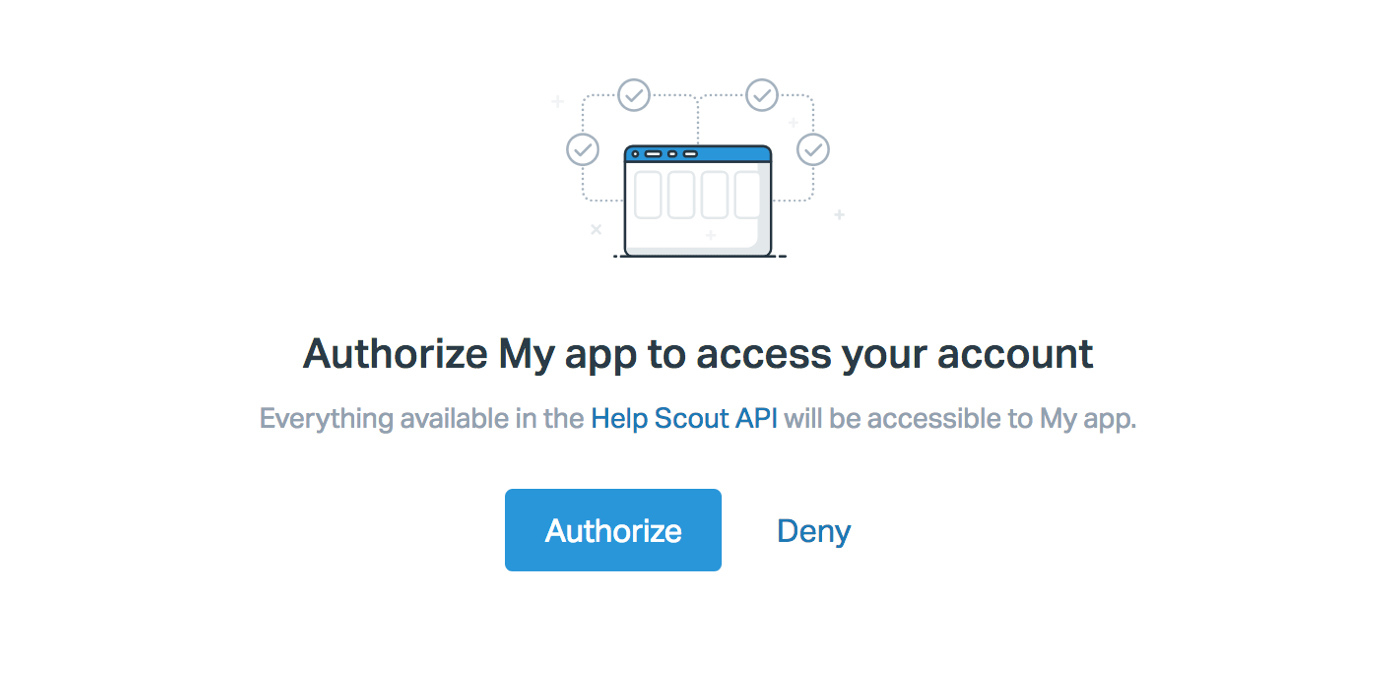 We added user-friendly authentication for your integrations.
If a request fails, we'll tell you why!
The best news? We're still improving Mailbox API 2.0, and we'll be working on some of the most requested features soon. Our trusty Support team has been tracking your requests all along, and if you're curious, you can keep tabs on progress in our Mailbox API changelog!
If you happened to miss the h-API-ness webinar (best title ever?), you can always watch the recording and learn everything straight from the horse's mouth. In this case, the horse is Bob Stalmach, our team lead on this project. He's not really a horse.
Sunsetting Mailbox API 1.0 (formerly known as Help Desk API)
We'll be officially switching off Mailbox API 1.0 on June 6th, 2019, and the sunsetting period begins today. If you're currently using our Mailbox API 1.0, now's the time to start updating your apps so you don't experience any interruptions down the road.
We're here to help make sure everything runs smoothly, so if you've got questions or concerns, feel free to reach out. Also, if you created an integration with Help Scout and are looking to migrate users to our 2.0 API, we built a handy transition tool just for you.
---
Mailchimp + OAuth
Are you using Help Scout's Mailchimp integration? If you're not, maybe you'd be interested to know that it's our second most popular integration. If you are, we've got some news for you.
We've updated the old app and functionality to use OAuth 2.0. Sounds fancy, right? Basically, this new protocol helps Mailchimp determine and ensure specific user permissions.
This next part's where you come in. Over the next couple of weeks, you'll need to reauthorize the app by going to this page and clicking the Log In button. After that, the old code will be removed, and you'll be all set to go (with better security).
---
Adding support for OpenSearch
Help Scout now has OpenSearch support, which means you can do a Help Scout search straight from your browser's address bar.
When you start typing in secure.helpscout.net in your browser, hit the tab key and you can search Help Scout directly without having to load the page. This is what it looks like:

OpenSearch is supported on several browsers, such as Chrome, Safari, Firefox and Internet Explorer. Happy searching!
Customer Team Roundup 💪 ✨
In support, little things can make a big difference — even seemingly small changes can save your whole team some precious time. In this section, we highlight the maybe-overlooked (but very powerful!) changes and gems that are making our own customer champions cheer.
Up this month: Sarah-Mei writes in from Martha's Vineyard!
Before you go…
Changes to the Free plan
If you've been on the Free plan, you may have noticed that some changes are afoot. In short, we've decided to sunset our Free plan over the next six months. You can learn all about the reasons behind this decision and your options for next steps in your account dashboard. We're here to help you through this transitional time. If you've got questions or concerns, please don't hesitate to reach out to us.
---
Upcoming Events
---