Think about the last time you went shopping at your favorite shoe store. Now, imagine that you're looking for your size in a pair of boots that caught your eye … but you can't find it.
Are they out of stock? Do these boots not come in half-sizes?
You look around for a helpful staff member, but there's no one around. There's just a plaque on the wall that tells you to call a phone number to reach a representative. You could do that, but it seems like a lot of effort to just ask a quick question.
So you start to wonder: "Do I really want these boots?"
Ultimately, you decide it wasn't meant to be and leave without purchasing anything.
This is exactly what happens on your e-commerce website when you don't have live chat. Most customers aren't going to wait around for an email response or in a phone queue to ask a question about the product they're considering. When customers can't get an answer quickly, they'll leave your store and look elsewhere.
The live chat ecommerce stats don't lie, either: 51% (over half!) of customers are more likely to stay with a company that offers live chat.
6 live chat ecommerce examples that illustrate its impact
Getting started with live chat doesn't have to be complicated. Let's look at all the ways live chat helps drive sales for your store, as well as some helpful tools for the best live chat experience.
1. Live chat saves time for both your customers and your company
Live chat ecommerce stats show that 73% of customers say a company valuing their time is the most important part of good customer service. That's right: It's not about free shipping, easy returns, or even being nice — good customer service is about not wasting customers' time.
Offering e-commerce live chat is the most effective way to respect your customers' time (not to mention, it'll save your company time as well.) That's because live chat doesn't require your customer to leave their shopping experience to get answers, to get on the phone, or to wait for someone to respond to an email. Plus, live chat enables customer service representatives to serve more than one customer at a time, making their work more efficient.
Help Scout's Beacon is even more respectful of customers' time. Beacon only offers live chat when there's a real representative online to answer questions immediately, so customers are never disappointed by unanswered chat messages. And for those times when no one is available to chat, Beacon connects both to Help Scout's Docs, which works like a searchable, on-page FAQ section that allows customers to answer questions for themselves, and to the option of email support.
2. Live chat answers customer questions before they become hesitations
When a customer has a question and can't find the answer right away, they're likely to hesitate before making a purchase. Those questions quickly turn into doubts.
Say a customer has a question about shipping costs to their city, but there's no place to get an answer while they're on your website. The shopper might not feel confident that the shipping cost will be reasonable and may start to doubt if buying the product is worth it.
Justin Blase of TedsVintageArt.com says some of the common questions they get through their online store (and answer via live chat) are things like:
If I order an item today, when will it be delivered?
Can I get a special deal if I buy more than one item at a time?
Do you offer free samples?
Other common types of questions that can be addressed via live chat are:
Will my credit card information be secure?
How true to size is this item?
Will I be able to return this product easily if it doesn't work for me?
Even if a team member answers an email query within a few hours, the customer has already lost momentum within the purchasing journey. It'll take a lot more effort to get that shopper to return to your store than it would have if those questions could've been answered in real time. Live chat gives customers an opportunity to get answers right away so they can keep shopping confidently.
With Beacon's Messages add-on, you can set up and proactively send messages to customers based on certain triggers. For example, when a customer has had the billing page open for five minutes without completing a purchase, a message can be sent automatically that links to common billing-related questions and answers. This way, the customer's hesitations are proactively assuaged without them having to ask on their own.
3. Live chat keeps customer communications on brand
Embedding live chat right into your e-commerce website means the experience is seamless for customers. Because live chat is written communication, it continues the conversation your website started without any mindset adjustment required for customers. Live chat representatives can be instructed to respond in the same tone of voice as the rest of your website.
Other forms of service require customers to make a phone call or email your store from a separate "contact us" page, which takes them out of the careful customer experience you've designed through your website.
To maintain branding, Beacon's icon on your website can be customized to match the look and feel of the rest of your visual design, by choosing a different icon, color and position.
4. Live chat gives you valuable insights into your customers' behavior
With e-commerce live chat, you can ask customers for feedback right after you've solved their problem within the chat — which is easier for them than a follow-up phone call or email survey. Plus, because it happens in real time, there's no delay wherein the positive feelings from a helpful support interaction can fade away. Instead, you're capitalizing on the momentum of a solid interaction that just took place.

Additionally, live chat gives you access to analytics you wouldn't have with phone or email support. With live chat, you can track customer behaviors as they happen on your website. This includes insights about when visitors opt for chat — which reveals common points of friction within your site's customer experience and user interface.
5. Live chat can save you money on support
Representatives can chat with more than one customer at a time via live chat, so it can be a more affordable alternative to phone support.
As an added bonus, Beacon has been designed to help customers easily find their own answers without having to chat with a representative at all. Beacon users who enable Messages will be able to integrate proactive live chat support with Docs (a searchable, on-page FAQ section). Customers can easily choose between getting live chat help or looking up their question on their own — all without having to leave the page they're on.
For information about how Help Scout features enable customer self-service to save you money on support, check out our Self-Service Playlist.
6. Live chat humanizes your e-commerce store
A friendly chat box offers instant support from a real person, which feels more like a traditional store experience than just having a phone number customers can call or an email address to contact.
In addition, live chat can be programmed to pop up with a friendly "How can I help?" query, mimicking the experience in traditional stores. (Bonus tip: Take advantage of the opportunity to be human by instructing representatives to have genuine conversations — in other words, don't sound like a robot.)
We've gone even further to make our live chat features even more engaging. Both Beacon and Messages aren't static chat boxes. Instead, they are programmed with dynamic animations that help interactions feel more "alive."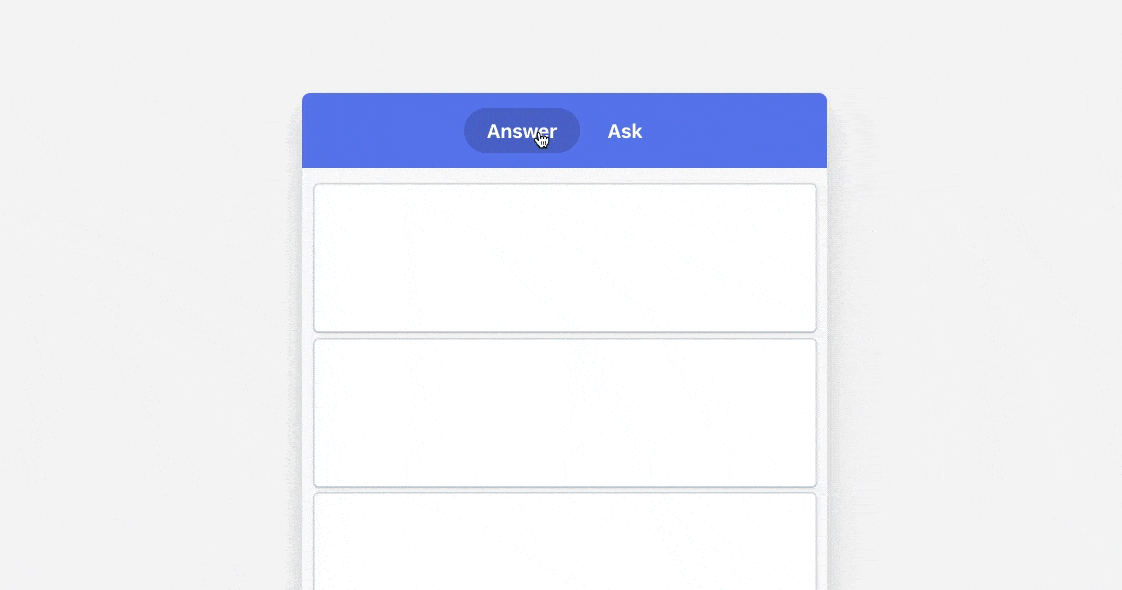 Live chat ecommerce case studies
Let's look at a few e-commerce live chat examples to see how some companies have used live chat to achieve their goals.
Live chat ecommerce example one: How Occipital has the time & clarity to focus on customer experience
Occipital is a spatial computing software and hardware company with several product lines for different types of customers. They used to spend four hours a week using multiple platforms to respond to customers.
But after implementing Help Scout's Beacon, they now have all their customer information and live chat conversations in one place. This means they're saving valuable time that they can put toward activities that grow their company. Plus, their customers receive a better experience with live chat enabled because their questions can be answered right away.
To learn more about how Occipital has built a better e-commerce business through live chat, read the full live chat ecommerce case study.
Live chat ecommerce example two: How Threadless keeps customer conversations feeling as unique as their products
Threadless is an e-commerce store that sells designed products created by their online community of artists. That means that Threadless has two very different sets of customers: Their artists and the people who buy from them online.
They used Help Scout Mailboxes to organize their customer conversations (including live chats) by the type of customer and query so that every interaction is tailored to that person. Not only does live chat provide a way for Threadless to keep their conversations on brand and seamless within their website, but it also stores customer information in a way that makes it easy to know which type of customer representatives are speaking with.
To get the whole story about how Threadless used e-commerce live chat to improve their operations, read the full live chat ecommerce case study.
Driving e-commerce sales with Beacon
According to Capterra, there are 275 live chat software options out there. But how do you which one is the best live chat for e-commerce? And how do you know which is best for your store?
Likely, it's going to require some research, careful thinking about what your store needs in live chat, and experimenting with different tools.
Of course, at Help Scout, we think you should start with Beacon. Beacon is a live chat e-commerce tool that offers features and functionality you won't find in many live chat options:
Integration with our Docs feature helps customers find their own answers, including optimizing Suggested Docs for the specific page a customer is on (so that their answer is even easier to find).
Modes allow you to choose how to guide customers through your live chat for an experience that's optimized for your workflow and typical queries: Self-Service (prompt customers to search in Docs database first), Ask First (prompt customers to use live chat first), or Neutral (allow customers to choose Docs or live chat).
You don't need to be a developer to set up Beacon, and it's a standard feature of all Help Scout plans, which means an easy, quick, and affordable setup for your store.
Try live chat for your e-commerce store
Live chat may seem simple, but it's clear that it's a must-have for every successful e-commerce site. Fortunately, getting started isn't complicated! To see how our live chat feature works and how it can help you level-up your customer service, get a demo of Beacon.