Release Notes is our regular update that highlights the recent product improvements we've made so you can easily stay up to date on what's new. Here's a roundup of everything we've released in the last month.
We know your inbox is probably filled today with last-minute offers for flowers and candy. But we've brought you a few valentines of our own, from a hot new way to share your love of Help Scout, to making Help Scout data easily available to your analytics tools, news about what we're doing for GDPR, chat, self-serve and more! There's a lot of variety in this box of chocolates. Read on and open them one by one. 🎁
What's New 🚀
Want a $100 Valentine? Share the love
Got somebody in mind whose life would be easier if only they were using Help Scout to communicate with their customers? Introducing an easy, in-app way to recommend Help Scout to a friend.
Of course, if you give a valentine, it's nice to receive one in return, so there's a little something in it for you, too. Click to tell a friend about Help Scout. They'll get a $50 credit off their first bill, and you'll get a $100 Amazon gift card after they make their first payment.
Referral app available for paying Help Scout customers only.
---
Fivetran integration
So you're in a meeting when your boss asks you, "Do Help Scout response times predict contract renewal rates and value?" or "How do customer conversation volumes correlate to NPS scores?" 😱
No need to choke on that Sweetheart just yet. A BI (Business Intelligence) tool comes in handy for quickly answering cross-system, complex questions like these. Using Fivetran, a service that specializes in getting your data out of apps like Help Scout, HubSpot, and SalesForce and into a central data warehouse, is the first step.
Once your data's all in one place, a data analyst can work some magic in a tool like Looker, Chartio, or Power BI to answer those and a million other questions in a matter of minutes. Create dashboards to keep your finger on the pulse of support, and display service stats next to other business metrics.
"How has support volume tracked to new revenue?" No sweat.
---
GDPR compliance
In progress
Quick shout out to all our European friends who are looking ahead to the General Data Protection Regulation (GDPR) deadline. We get asked about GDPR compliance frequently from EU customers and want to let you know that we've got you covered!
We've set a timeline to make sure that Help Scout is compliant with the GDPR by the upcoming May deadline, if not well before. As Help Scout is already a part of the EU Privacy Shield program that covers a lot of the regulations stated in the GDPR, we're already well on our way.
Please email us with the subject line GDPR Compliance if you're interested in being notified when we are GDPR compliant and able to sign data processing agreements with customers. We'll send you updates in the coming months as we have more info! If you're interested in how we treat your customers' data today, check out our Security and Privacy policies.
---
Infusionsoft 2.0
Update
Like an old flame that you realize you've outgrown, it's time to bid farewell to the 1.0 version of our Infusionsoft integration. Sure, it was fun while it lasted. But your relationship with 2.0 can be so much more rewarding!
We officially turned off support for the 1.0 version on January 22nd. In order to keep working with Infusionsoft, you'll need to upgrade that integration if you haven't already. Not only will you get a fuller picture of your customers all around, including writing Help Scout conversation data to Infusionsoft, you'll also connect via a more secure connection with OAuth.
---
Docs SSL
Update
How do you make your Docs site look like it's genuinely a part of your domain? With a CNAME and a secure SSL connection, of course. The CNAME lets your customers address Docs with your own custom domain name, and the little SSL secure lock 🔒 and https: connection says to the world that it really and truly is you.
We recently rolled out free SSL support for all Docs custom domains. Starting February 15th, all non-secure HTTP connections will automatically be redirected to HTTPS. If you're not using a CNAME just yet, no worries. Your site already supports SSL. Should you decide to set a custom domain in the future, an SSL certificate will automatically be issued.
---
Waiting Since
Update
You may have recently noticed that a Waiting Since column has replaced Last Updated in your folder view. This one took a while because we needed to invent a metric that considered a bunch of different factors and always ordered conversations by how long your customer has been waiting for an answer.
Waiting Since simplifies Workflows to a great degree as well. It's much easier to escalate conversations that aren't answered in a certain timeframe. We've been re-indexing every conversation with this metric since late last year, and the process has finally finished. If you don't see Waiting Since in your account yet, it will be enabled by the end of the month.
---
Android updates
Sharing is caring: Now you can easily share a conversation link from the Android app to someone in another channel like email, #Slack, Whatsapp, and more. Click to share in other apps directly, or copy/paste the conversation URL anywhere you want.
Pinch to Zoom: Make your conversation text easier to read. Zoom in to make the copy larger, no squinting required.
Customer Team Roundup 💪 ✨
In support, little things can make a big difference — even seemingly small changes can give your whole team time back in their days. In this section we highlight the maybe-overlooked (but very powerful!) changes each month from our support team.
Up this month: Customer Champion Elyse talks about what's got her smiling.
Elyse's picks of the month
Azure Active Directory Single Sign-On
Plus
For folks using Microsoft Azure AD, gone are the days of having to keep track of your teammates' usernames and passwords! We recently expanded our SAML support to include non-premium Azure Active Directory plans, making it even easier to manage your company's SSO credentials.
Be a Help Scout pro!
Tip: Looking for a way to up your Help Scout game? While the support team is always here to lend a hand, we've also beefed up our video resources! Available from the Get Help [life preserver] icon, our Classes and Training page gives you quick access to register for upcoming Help Scout webinars or take a jump into any of our pre-recorded deep dive demos.
Customer ❤ | new story
Influitive
One of the most valuable ways customers show their love for you is by telling your story. Referring you. Advocating for you. Essentially, they're doing your marketing for you. Influitive helps organizations, small and large, engage with their customers to foster, enable, and grow that advocacy.
Keeping communications personal and informed is extremely important to Influitive. The Help Scout Salesforce integration lets their support team stay on top of relationship data and sales deals with a glance to the sidebar, and their sales people can stay in the loop on any potential issues.
It's great for their customers, too. According to Don Currie, Manager of Support and CS Operations, "The biggest pain of our customers was finding information for themselves. That's why Beacon sold us on Help Scout. They can find what they need without even leaving the page."
---
ICYMI: What's next for Help Scout!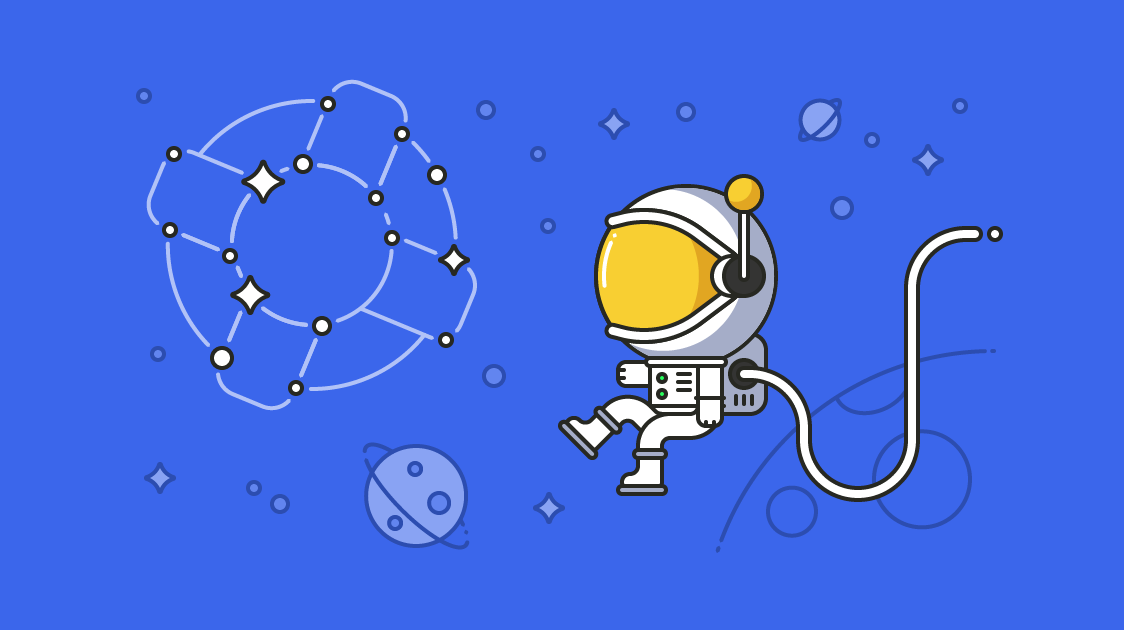 Companies who look to customer experience as their north star realize there's a shift going on in expectations — what customers expect from you, and what you expect from your service and support tools. It's on our minds, too.
Our developers have been hard at work on the next big revolution for Help Scout. Nick Francis, our CEO, lays out the details about what to expect, from chat to self-service.
OH SNAP. https://t.co/tfggArrAQ9

— Mercer Smith-Looper (@mercenator) January 20, 2018
Before you go…
Upcoming Events
Can't Buy Me Love: Taking Customer Service Beyond Satisfaction
This is for you if …you want to learn how to forge deeper connections with your customers. Join Antonio King, Director of Experience at Shinesty; Michael Labrecque-Jessen, Support Specialist at Trello; and Mat Patterson, Customer Service Evangelist at Help Scout for a live chat on how to take your customer satisfaction from like to love.
---
Help Scout Spring Cleaning
This is for you if …you want to get your mailboxes ship shape for the season. Learn how to use Custom Fields and Teams to enforce structure in your mailboxes, categorizing conversations to enhance your reporting and make search a breeze. Help groups of users stay on task, manage their priorities, and analyze their team metrics.
---
Working Successfully in a Collaborative Support Model
This is for you if …you work, or aspire to work, collaboratively with your team, sharing ownership in handling customer conversations. We'll be talking to Abigail Phillips, Head of Help Scout Support, about how her team works together to improve the customer experience.
Thursday, February 22nd at 3 p.m. EST
Tuesday, February 27th at 9 a.m. EST
Save your Spot